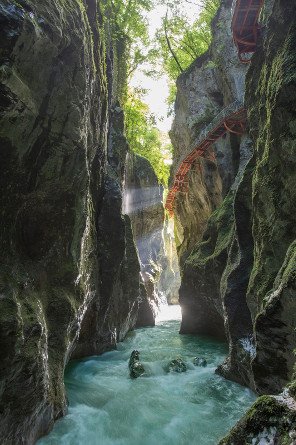 An essential tourist destination in Haute-Savoie – Mont-Blanc.
An accessible natural site 10 km to the west of Annecy,
close to Aix-les-Bains, Chambéry and Geneva,
150 km from Lyon city centre and 110 km from the centre of Grenoble.
A natural wonder in the Rhône-Alpes region!
Walk through a spectacular narrow canyon on a footbridge
affixed to the rock face 25 metres above the river…
Admire the remarkable Mer de Rochers...
Discover an astonishing legend...